Is The USA Lifeguard Shortage Putting Swimmers Lives At Risk?
|

Is The USA Lifeguard Shortage Putting Swimmers Lives At Risk?
This is the question on all our minds about the lifeguard shortage, along with "What's the worst that could happen in the absence of a lifeguard?". To properly answer that question, we refer to history.
Drowning was in 1998, a leading cause of unintentional injury death among all ages, and the second leading cause of unintentional injury death among children ages 1-14 that same year. This is not a pleasant way to begin an article but it is regardless the truth. Approximately 50-75% of drownings occur in oceans, lakes, rivers, and ponds while 60% of drowning deaths among children occur in swimming pools left unguarded.
Most of these drownings are preventable via a variety of preventive measures, one of which is to ensure there are enough lifeguards in public areas where people swim often and to encourage people to swim in those protected areas under the watchful eyes of lifeguards.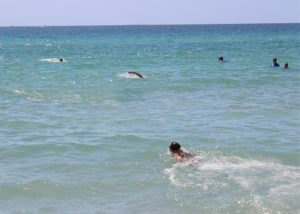 The United States Lifesaving Association (subsequently referred to as USLA) annually polls its chapters around the US for the number of rescues, drownings, and other statistical information reported by lifeguard agencies. This is however not a comprehensive list of all statistics generated by all beach lifeguard agencies, but the statistics of most major agencies in the USA. This is to say there are many other rescues that remain unaccounted for on a day to day basis.
Through this poll, the USLA has stated that the chance that a person will drown while attending a beach protected by USLA affiliated lifeguards is 1 in 18 million (.0000055%). This is based on the last ten years of reports from USLA affiliated lifeguard agencies, comparing estimated beach attendance to the number of drownings in areas under lifeguard protection. On July 4, 2016, lifeguards reportedly made about 3000 rescues on the festive day alone. In addition, for every rescue, an effective lifeguard makes scores of preventive actions, such as warning an individual away from a dangerous area and suggesting that poor swimmers stay in shallow water.
It goes without saying that trained, professional lifeguards have had quite a positive effect on drowning prevention in the United States. Regardless of the aforementioned statistics, the USA has recently found itself in short supply of Lifeguards. Most cities, states and beach owners around the country are finding it quite the uphill task to fill or replace lifeguard positions as summer kicks off, especially in states where lifeguarding is a seasonal enterprise.
"There are some 30,000 to 50,000 lifeguards at beaches in the U.S., and more are needed," said Tom Gill, a spokesman for the United States Lifesaving Association.
In states where beaches, ponds, and lakes are only open in the summer, the need to have well-trained lifeguards on duty is dire. Officials in states such as Maine, where thousands of people flock to the beach in the summer, said they faced a lifeguard shortage during the July 4 celebrations.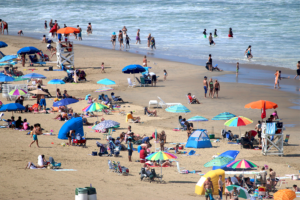 "More eyes mean more safety, you're totally responsible for everything that happens." said 19-year-old lifeguard Kyle Hummel of the Reid State Park in Georgetown, Maine.
Maine parks officials had put out a call in April for lifeguards to staff several of its state beaches ahead of the July 4 celebrations but still couldn't fill all the positions, said Gary Best, a spokesman for Maine State Parks. He said the department is now rotating some of its lifeguards between multiple beaches to ensure adequate coverage.
The significance of the patron surveillance and the supervision that lifeguards provide is emphasized by understanding how people drown. Many people assume that drowning persons are easy to identify because they exhibit obvious signs of distress. Contrary to that, people tend to drown quietly and quickly. Some are rarely able to call out or wave their arms when they are in distress in the water, and can drown between 20-60 seconds.
In the absence of a lifeguard, the swimmer, no matter how experienced, is at risk of drowning.╚
For future information about lifeguarding and related industry topics, visit www.lifeguardtimes.com.
Lifeguard Shortage Grips The Nation And Forces Pools To Close