TWO DAY 30% OFF FLASH SALE – THE TAKE
|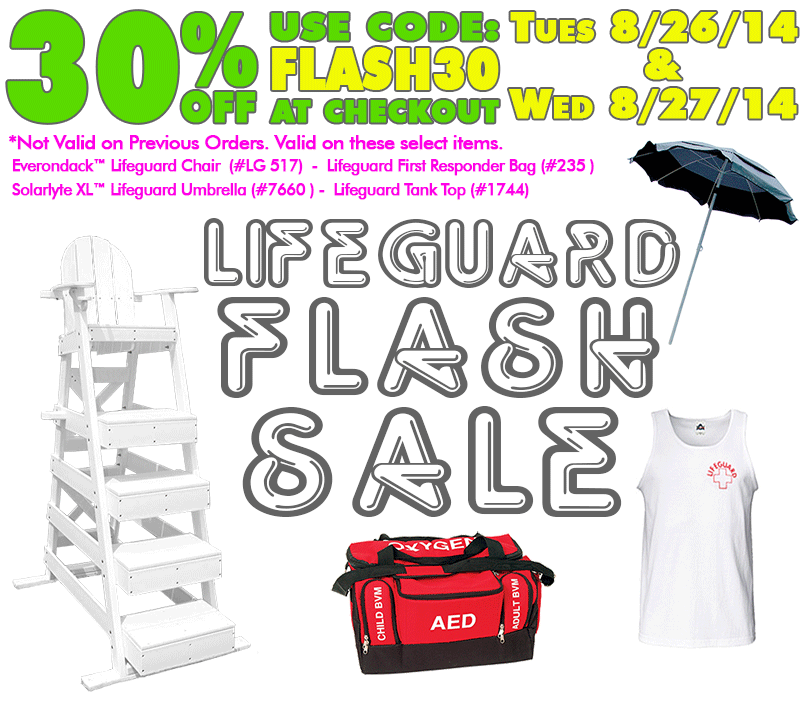 Hurry! This sale only lasts two days
!
If you or your aquatic facility is in need of a new lifeguard chair, look no further! For the next two days (8/26/14 to 8/27/14), eLifeguard.com is presenting a Flash Sale that includes the LG 517 lifeguard chair (as well as tank tops, first responder bags, and extra large umbrellas) at an astounding 30% off!
At just under $800, you can buy a brand new lifeguard chair that includes four steps and comes in seven exciting colors – perfect for any beach front or aquatic facility. With XL umbrellas around $50 and tank tops under $5, it's hard to pass up deals like this!
You can find this great deal on eLifeguard.com!