What Are The Top 10 Beaches In Europe To Be A Lifeguard?
|
The Best Top 10 Beaches In Europe To Be A Lifeguard Might Surprise You!
What do we really know about Europe other than the current EU Referendum?
Europe is bordered by the Arctic Ocean to the North, Atlantic Ocean to the West, and the Mediterranean Sea to the South. To the East and Southeast, Europe is generally considered to be separated from Asia by the watershed divides of the Ural and Caucasus Mountains, the Ural River, the Caspian and Black Seas, and the waterways of the Turkish Straits. With all these waters come islands and beaches! Let's check out the Top 10 Beaches in Europe to be A Lifeguard with The Lifeguard Times™
10) Navagio, Zakynthos Island, Greece or Shipwreck Beach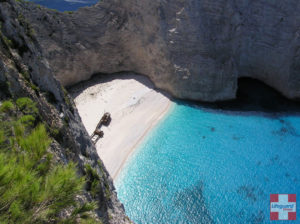 This is an exposed inlet, often dubbed "Smugglers Cove," on the coast of Zakynthos, in the Ionian Islands of Greece. The name "Smugglers Cove" has stuck since 1983, when the alleged smuggler ship Panagiotis got wrecked on the beach while transporting cigarettes. Navagio is located on the north-west shore of Zakynthos (Zante), in the Municipality of Elation.
Shipwreck Beach is defined by its sheer limestone cliffs, white sand beaches, and clear blue water that attracts thousands of tourists every year. The focal point of this famous spot is the hulking, weathered hull of a freighter that ran aground in the early '80s. The ship now sits in the middle of a crescent beach, a few yards away from the tide-line where bone-white sand meets the bright blue Ionian Sea. The sheer cliffs surrounding the beach mean that the cove is only accessible by boat, but an abundance of providers in the area ensures there is a steady stream of tourists all summer long. Beyond the abundance of history in Greece, here's one more reason to lifeguard in the region.
9) Calanque d'en Vau, Cassis, France
If you are the adventurous lifeguard then you wouldn't miss this secluded spot on France's southern coast. Tucked at the end of a long inlet, this beach is surrounded by massive, craggy cliffs, and the visual contrast of bright blue Mediterranean against the white limestone makes the whole area feel like something from a dream. Although we often mention France as a tourist destination, it is important to remember that the more tourists, the more swimmers. It is because of this high volume of swimmers that there is such a need for lifeguards.
8) Zlatni Rat Beach, Croatia
Shaped like a steep triangle bursting into the sea, Zlatni Rat's spectacular shape provide a larger sandy area for sunbathers. From the turquoise sea, dark green spit of forest, and bright white beach, Zlatni Rat Beach is a beauty to behold. It is also a haven for various water sports. Families often come for a fun-filled beach day, and while it's a great place to have fun, it's also a great place in Europe to be a lifeguard.
7) Praia da Cova Redonda, Algarve – Portugal
This beach is simply a paradise, with calm clear waters, a long set of gently descending Portuguese steps, bordered by vegetation on either side: pine-trees and mastic-trees alike. The bay encompassing this beach is not a large one, but the space is crammed with sheltered nooks and crannies provided by the warm-colored, sinuous and jagged rock formations. These small alcoves are extremely popular with tourists. So much so that there's hardly a day without swimmers roaming the beach waters. Praia de Cova Redonda is the ideal spot in Portugal for lifeguards.
6) Nissi beach, Cyprus
The sandy beach stretches over 480m and the waters are just clean enough for the beach to have been awarded blue flag designation. The beach spreads across the length of its own cove, deriving its name from the small islet (Nissi) located close to the coast. Cyprus is that picturesque island for a get-away from all the troubles of life (if there is such a thing) but if there aren't lifeguards then that's a trouble now isn't it?
5) Rabbit Beach, Lampedusa, Italy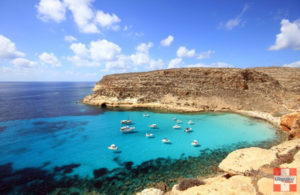 Rabbit beach is one of the most beautiful beaches in the world, distanced from the Italian coast up to 100 miles the beach water is shallow enough to stretch far out into the bay, and it's reliably calm and clear. Its fair weathered tendency makes it a haven for swimmers, snorkelers, and sea turtles. It cannot be said one too many times that a haven for swimmers is often a job opportunity for lifeguards, and this beach is gorgeous.
4) Liepaja, Latvia
This is where the Latvians go when they want white sand and sea and, until now, it's been a well kept secret. Liepaja is certainly one of Latvia's hidden gems. Amazing atmosphere, dedicated swimmers and of course it's Latvia; a relatively unknown yet awesome place to be for lifeguards. Working here would be an uncommon, but rewarding goal.
3) Isola Bella, Italy
A secluded beach on a private island in Italy that offers adventurous options such as snorkeling, swimming and sunbathing. Additionally, it's the hottest hangout for rich and mighty Italians. It's a place to be for tourists and lifeguards alike. You want to go here.
2) Dune du Pyla, France
The Flanc Côté Ouest is the seaward side of the Dune du Pyla, a giant sand dune on Aquitane's Atlantic coast near Bordeaux. The beach is hidden by a 108 metre-high wall of sand, one of the world's highest sand dunes. When you do manage to scale the giant sandbank, you're rewarded with a wide stretch of water. The fact that it's the world's highest dune brings in tourist from all over. Add to that the promise of surfing the waters and you have a beach filled with swimmers and in turn, the ideal place for life-guarding.
1) Playa Sa Caleta, Ibiza, Spain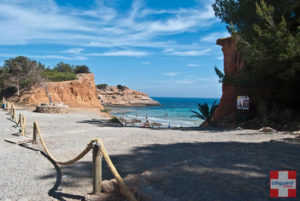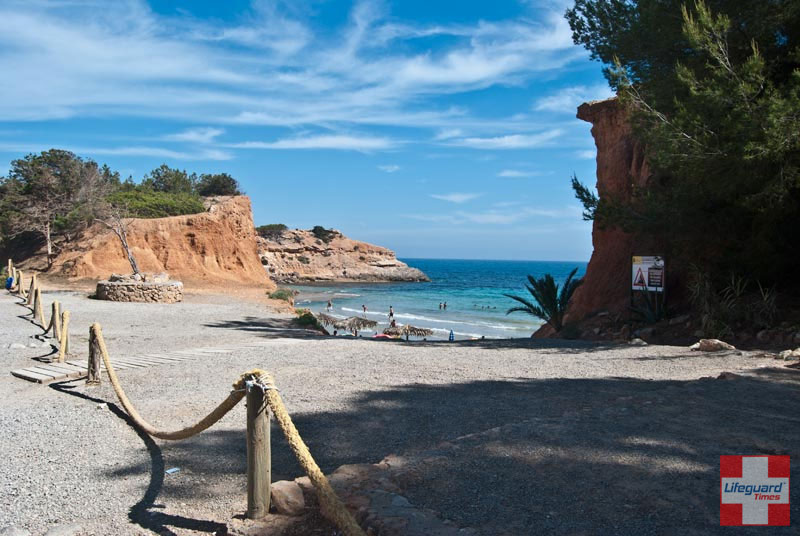 Ibiza in Spain is synonymous to fun, and this beach is a great escape if you are in Ibiza's party-heavy atmosphere. As it is not on the typical tourist itinerary, you are likely find a bit more peace here than at more popular places like north side of the island. The setting alone is certain to leave you feeling rejuvenated. Nestled in a break between two red rock cliffs, Playa Sa Caleta is shielded from the elements, and the ocean here is as blue and clear as they come. Once you've maxed out on sunbathing, stop by the nearby Phoenician ruins for an archaeological history of the area.
For future articles about lifeguarding related industry topics, visit www.lifeguardtimes.com.