The Seal Quik™ Mask Reinvents The Rescue Mask
|
Reinventing The Rescue Mask: eLifeguard.com® Introduces The Seal Quik™
by Cody George, LIFEGUARD TIMES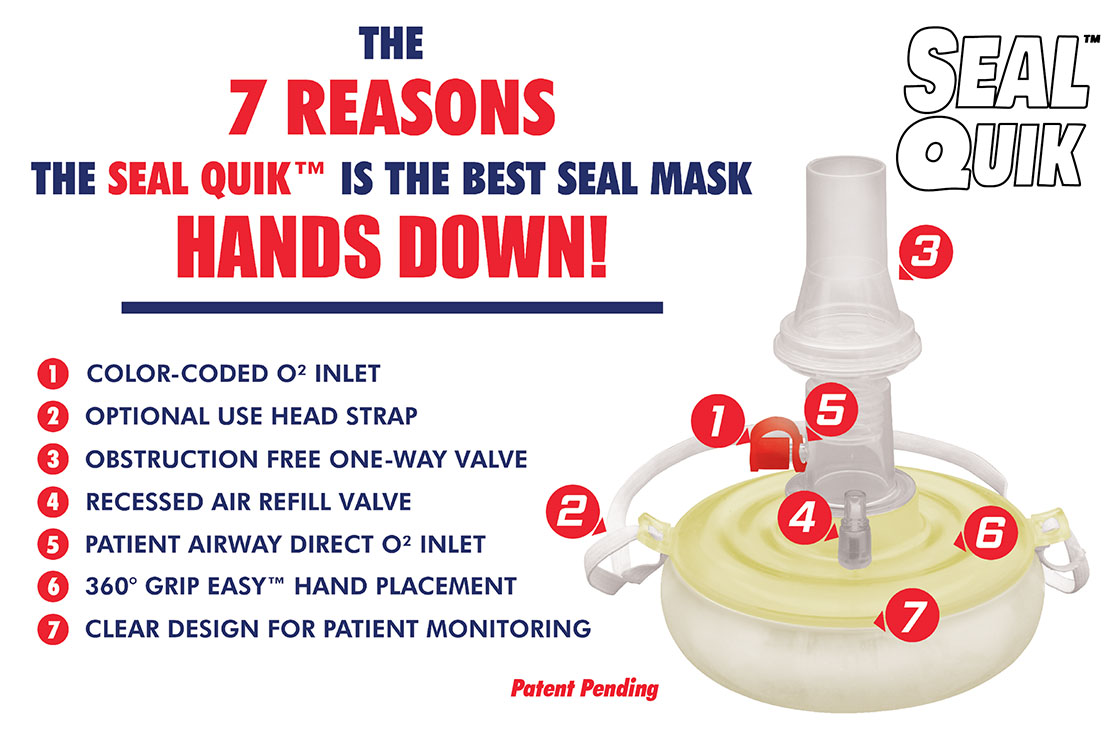 The design of rescue masks has remained stagnant for years – the construction being considered complete since the inception of the first rescue mask, despite minor changes dotting its time line. Previous versions of the rescue mask have sufficed for a time, however the company known as eLifeguard.com® has released a brand new rescue mask that has perfected what was already thought to be actualized.
With lifeguards consulting the re-design of this new rescue mask, appropriately known as the Seal Quik™, the long-standing lifeguard equipment company eLifeguard.com® promises to have rid the new rescue mask of any design flaws that have been found in other industry models. From colorful caps that help color-code each mask to its compatibility with bag valve resuscitators, the Seal Quik™ has achieved what the rescue mask should have always been.
Lifeguards, as well as other lifesaving professionals, enjoy their individuality when it comes to their equipment. With the Seal Quik™ Rescue Mask, optional colors are available as a means to color-code and separate their masks.
Available colors are: Lifeguard Red™, Waterman™ Blue, Clear, Green, Orange, and Purple.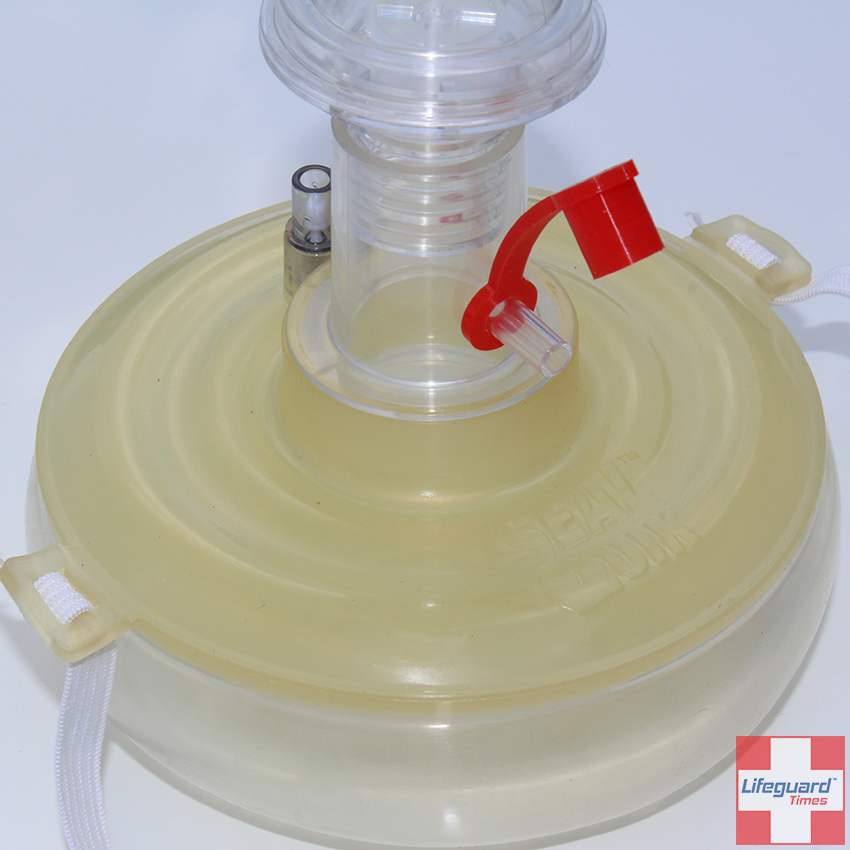 The optional use head strap ensures the mask will stay secured against the victim's face to help free up the rescuer's attention and consider other injuries the victim may have. Previous versions of the rescue mask, pardon some instances of pocket masks, were without a head strap and proved maintaining the mask on the victim a difficult task.
The Seal Quik™ features an obstruction free one-way valve that is able to detach and can subsequently be replaced at a moment's notice. A recessed air refill valve is located at a comfortable distance from the one-way valve, unlike previous models of rescue masks where an O² inlet is located on the upper portion of the one-way valve, thus allowing the O² to escape. An exclusive proprietary Seal Quik™ inline mask O² inlet prevents oxygen escape.
A fantastic, but previously overlooked feature, would be the full 360º hand placement system that helps maintain a secure grip on the device. The Seal Quik™ seems to boast several concepts that are a no-brainer in comparison to older rescue mask models.
Another such design that helps set the Seal Quik™ apart from its competitors would be the transparent plastic from which the device is made. This helps the lifesaver monitor the condition of the patient with ease.
eLifeguard.com® has seemingly perfected the lifeguard rescue mask and consequently exposed the fatal flaws from previous industry designs of the rescue mask.
For more information, click here!
For a video demonstrating the use of the Seal Quik™ Rescue Mask, click here!