Stormy Daytona Beach Weather Delays National Lifeguard Championships
|
Stormy Daytona Beach Weather Delays National Lifeguard Championships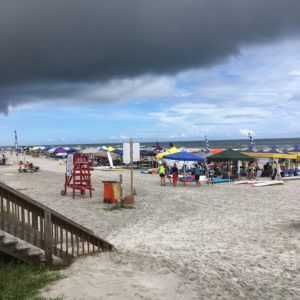 The United States Lifesaving Association (USLA) National Lifeguard Championships is taking place this week in Daytona Beach, Florida. Turnout this year is strong with ocean rescue Lifeguard competitors representing beaches and waterfronts from across the country.
The Volusia County, Florida weather has been ideal this week with occasional coastal breezes tempering the high heat and humidity typical in Florida this time of year. This afternoon a storm front moved in and has temporarily delayed the competition events. This will force rescheduling to later today or tomorrow.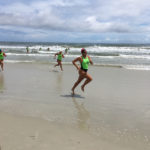 Last year the USLA National Lifeguard Championships took place in Hermosa Beach, LA County, California.
For future articles about lifeguarding related industry topics, visit www.lifeguardtimes.com