Lifelong Waterman And Lifeguard Remembered
|
Lifelong Waterman And Lifeguard, Gerald "Jer" S. Storrs, Remembered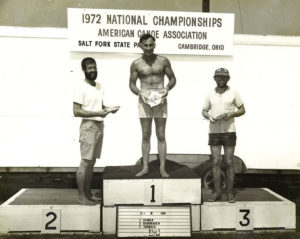 Gerald Simonds Storrs, known as "Jer" to his family and friends, was a free spirit and described as a quintessential Waterman. Gerald personally considered himself a lifeguard for life, even keeping his USLA membership updated and maintained for his whole life. He always had a love for water, starting to learn how to swim when he was just three, and also swam competitively in high school and college. Born in LA, Jerry first lived in Brentwood and moved around to Santa Monica and the Palisades. Back when he was growing up, there weren't many – if any paid Lifeguards. The most respected men out there were simply called "Watermen". They were the strongest swimmers, and could handle any kind of boat in any weather and any type of rip. They were the ones that did most of the rescues by both boat and swimming. These men made a deep impression on Jerry. He took the lifeguard test in 1952 when he was 18, spending most of the time in South Bay, California. He also worked with Rex Guthrie training the first dive team LA County.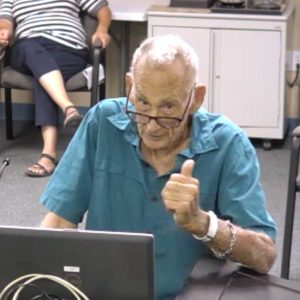 Growing up, Jerry filled his passion of water with many different forms of activities: swimming, surfing, sailing, water skiing, boating, kayaking. Surfing became apart of Jerry, his first craft made out of life raft balsa, then switched to a Velzey board once his passion grew. He surfed in the same era of people like: Greg Noll, Micky Munoz, Dale Velzy, Bing Copeland, and Hobie Alter, who were all out there in the lineup. He was also very active in free diving for fish and abalone. Later in his life he served a short period with the Navy Reserves after graduating from UCLA (which took him 5 years due to his habit of taking off whenever the surf was up!). He was discharged from the Navy Reserves as an E3 after completing his time. Jerry also did extensive sailing and power boat and yacht cruising, and held a Merchant Marine masters license. He got into kayaking in the late 1960's, and started competing in flat water Olympic style sprint Kayaking in the early 1970's. In Seattle Washington 1972, he set a Master's age group record in the 500 meter K-1 sprint, which the record was held by him for 23 years until 1995! Jerry has always been an advocate for water safety, most notably for his advocacy for the installment of LIFE™ Rescue Stations on beaches, which are drowning prevention devices for Beachgoers to use. His statements in support of the LIFE™ Rescue Project were instrumental in the formation and approval of the Project. His son, Russell Storrs, said "we felt his watchful eye all the time, which only gave us the confidence to push our own limits. We always knew he would be right there if we got into trouble!"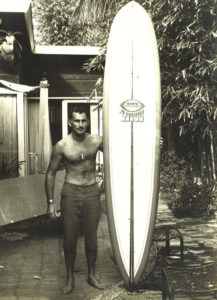 Jerry's professional career as a Lifeguard may have only spanned 4-6 years, but it left a lifetime impression on him. He was saving lives well into his 60's right on the Beaches of Brevard. He had the lifeguard eye, constantly peering on his walks on the beach for any distress. Over the past 25 years he has saved or helped more than 15 distressed Beachgoers. One of those saved by Jerry happened to be a Dr. and his daughter vacationing from Canada. It happened when Jerry was doing his routine walks on the beach and was flagged down by a distressed father who was caught in a rip current attempting to help his daughter who was in that same rip current. He quickly leaped into action by grabbing a boogie-board and pulling the exhausted Dr. Rick Ropeleski and his daughter from the rip current. Dr. Ropeleski and his daughter became friends of his, staying in contact for the rest of his life.
That's the way he was – once something got into him, it was a part of him and it became a part of his life. He was a man of many words. If anyone expressed any interest, he would be more than glad to tell you all about it!
Friends, lifeguards, and others are invited to a Memorial Dedication this Saturday, May 6 at 8:30 am EST for longtime USLA Lifeguard For Life Gerald "Jer" Storrs. The Memorial Dedication will take place at the Beach Crossover at Tulip Ave, Cocoa Beach, Florida. Following the Dedication there will be a Paddle Out at 9 am. You are invited to come celebrate his life dedicated to Lifesaving.
For future articles about lifeguarding related industry topics, visit www.lifeguardtimes.com.