Lifeguards Save Lives of both People and Animals
|
Lifeguards Save Lives of both People and Animals
Probably the least celebrated professionals, lifeguards are extremely important in the society. This is particularly true as they risk it all to ensure everyone is alive and safe. No week passes without the mention of lifeguards saving lives in one region of the world or the other. Below is a list of some of the recent groundbreaking rescues by lifeguards across the globe.
Lifeguard makes a different kind of rescue in Greece
It is common to hear of lifeguards rescuing stranded individuals, ensuring that they do not drown in water. However, a lifeguard from Bude made what might seem to be a historical rescue when he and his team saved a very weak, tired and hungry goat from the cliffs of Lesvos, Greece.
The former RNLI lifeguard at Widemouth Bay has been working overseas in Lesvos for the charity Refugee Rescue. Over the years, Richie Heard has been helping refugees struggling to cross the border from Turkey.
However, it was a different story after Richie and his team were informed about the goat by Frontex. Seeing the goat very weak after being stuck at the bottom of the cliffs for a while, Richie and his team were quick to action, rescuing it and ensuring it was safe.
Swimmer grins as she clings on for her life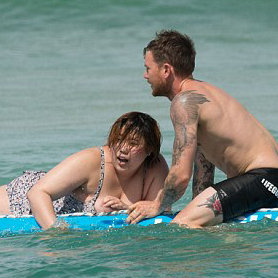 A stranded swimmer grinned as she clung on for her dear life after she was saved and hauled onto a rescue board by a lifeguard at Sydney's famous Bondi Beach. The woman could not hide her happiness and joy after the heroics of a lifeguard ensured her safety at the beach. The rescue was one of several ones on a busy day at the beach as thousands of people flocked to the iconic Bondi Beach with the temperature reaching 32C on Sunday 25th March 2018.
Lifeguard saves life at rec center
Kevin O'Reilly, a resident of the Stonehenge Road, was the savior at a rec center when a little boy slipped into the pool. Kevin did not hesitate as he immediately swung into action, rescuing the 3-year old boy from drowning in the pool. The rescue was more impressive as it was an unexpected occurrence that could have led to the boy losing his life.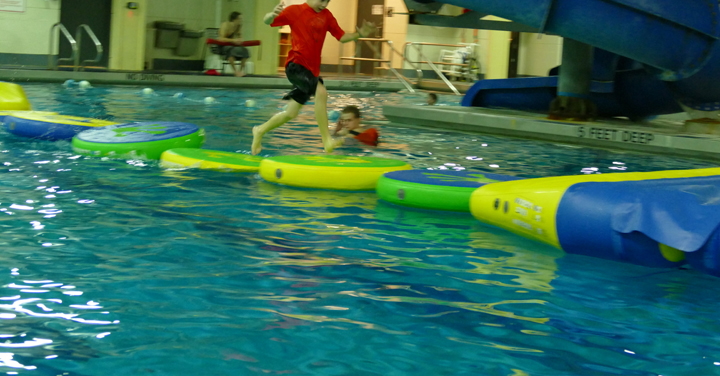 "I didn't have to give CPR; I got there in seconds after he went in," said O'Reilly, who has made a few similar saves over at Martin Pond as a full-time lifeguard in the summer.
"It happens a couple of times every summer outside, but this was still pretty unexpected," the lifeguard added. "I was more shaken up because I didn't think anything could go wrong at the indoor pool, but it's like they always say, it can happen anywhere."
To be sure you are not missing out on any of our stories, please subscribe to our newsletter here.
For future articles about lifeguarding related industry topics, visit www.lifeguardtimes.com