Lifeguards Save, End of the Day
|
Lifeguards Save, Even At The End Of The Day.
Off-duty lifeguard and medical technician save two girls from Lake Michigan
An off-duty EMT and an off-duty lifeguard have received accolades from different quarters for going out of their way to rescue two young girls from rough waters in Lake Michigan off of an Indiana pier. According to the Indiana Department of Natural Resources, Superior Ambulance EMT Devin Newton and Deep River Waterpark lifeguard Myles Wright heard screams from the girls as they struggled for their lives.
Newton's efforts to save the girls by throwing a life ring to them were futile due to strong winds. Consequently, Wright had to climb into the water on rocks to get the life ring to the girls. Thanks to the heroics of these two, the girls were rescued and reunited with family
Dozens rescued off NH Coast by lifeguards
It has been a busy couple of days for lifeguards in Hampton Beach, as they have had to rescue close to 24 people in the last several days due to strong rip currents. Off-duty guards had to rescue 10 people late Friday, with the rescue mission continuing in the next few days.
The Friday rescues from 6 to 7 p.m. were particularly significant, occurring in about an hour's time just when the lifeguards were finishing up their shift at 5:30 p.m. However, they were made to stay back a bit longer to make a series of rescues.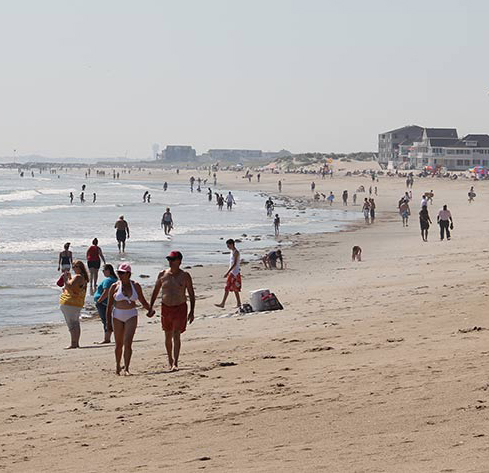 Lifeguards also made three saves between Saturday and Sunday, subsequently rescuing 12 beachgoers on Monday due to heavy fog. According to Hampton Beach Lifeguards Capt. Patrick Murphy, he believes the rip currents were not caused by Tropical Storm Chris, (which had already passed toward Nova Scotia by the time the saves happened). Murphy said a southeast wind combined with the tides Friday likely caused the rip currents, which Murphy says, "Constantly changing weather makes it difficult to predict when rip currents will occur."
Mother-daughter double rescue recorded at the beach
Sofija Djurdjulov is a 20-year old lifeguard that has helped in several rescue missions at the Geneva Lake Water. However, she was not particularly ready for her 4th of July rescue, as she executed a rather unusual double rescue on a steamy hot day.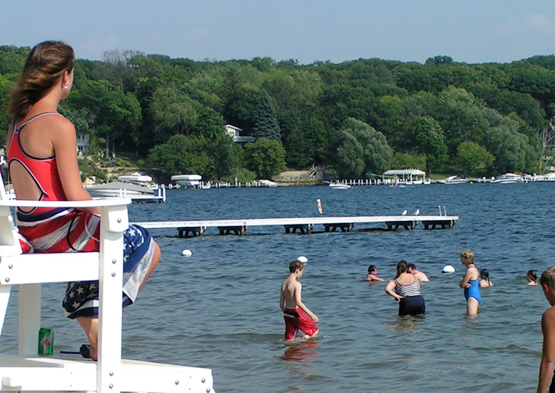 Riviera Beach was expectedly crowded, due to the festive atmosphere. However, things quickly took a twist when a young girl in the water cried out for help. Sofija Djurdjulov did not hesitate as she jumped into the lake, racing over to save the struggling girl.
Sofija was however shocked to find that the girl's mother was also submerged after she tried to rescue her daughter, two of them subsequently getting tangled together. Holding one under each arm as she pulled both mother and daughter safely to shore. Water Safety Patrol director Ted Pankau said, "She's a hero, there's no other way to put it. She saved those lives." The mother and daughter were both visiting from Illinois and went home safely after receiving medical attention on the beach.
To be sure you are not missing out on any lifeguard stories, please subscribe to our newsletter here!
For future articles about lifeguarding related industry topics, visit www.lifeguardtimes.com