Lifeguard Weekly News – Shore Line Rescue
|
Lifeguard Weekly News – Shore Line Rescue
Christmas is already upon us. It's that time of the year when it's actually recommended to kick back, relax and truly have fun. And for most people, there's no fun away from the waters. Whether it's the pool, beach or even a boat cruise, fun by the waters is arguably one of the best. Having said that, there are times when the fun gets a little too fun and it's in cases like that, that we have the presence of lifeguards to thank.
While the rest of us can enjoy our holidays, for lifeguards, it's actually the beginning of work. In the month of December, there have been a few remarkable rescues from vigilant lifeguards to remind us that as we have fun, our red and white superheroes are there to make sure it doesn't go sour.
In the news this week we have:
Child Found Floating Face-Down In Kaitaia Pool Revived
Lifeguards Rescue Teen Swept Out To Sea Near Shark's Cove
Off-Duty Lifeguard Saves Four
Child Found Floating Face-Down In Kaitaia Pool Revived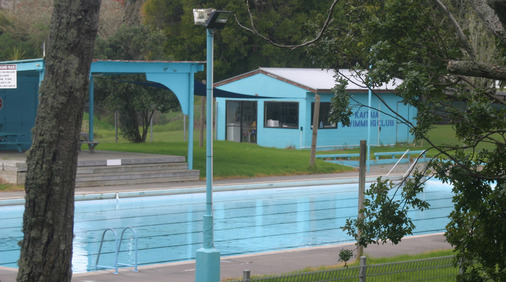 Lifeguards are known to respond swiftly in the case of an emergency and one lifeguard at a pool in Kaitaia lived up to the billing on Sunday. Her quick response has been lauded by many as a potential lifesaver for a 3-year-old girl who was found floating face-down in the main pool at Kaitaia's public baths. The lifeguard had returned from briefly checking the toilets and changing rooms when she noticed that neither the three-year-old nor her parents who had been supervising her were there when she (the lifeguard) returned.
It didn't take long for the lifeguard to spot the young girl face-down in the main pool. The lifeguard removed her from the water and the child's parents began CPR but had to let the lifeguard take over.
The child was soon revived before two St John ambulances responded to the medical alarm, further treating her at the scene then delivering her to Kaitaia Hospital.
Lifeguards Rescue Teen Swept Out To Sea Near Shark's Cove

A teenager swept out to sea near Shark's Cove in Pupukea has the wittiness of lifeguards to thank for his rescue.
Reports say that at about 11 a.m on Friday, a 17-year-old male went into the ocean at an unguarded beach near the cove. Ignoring the warnings of Ocean Safety lifeguards who were on patrol on an all-terrain vehicle, the teen, and his friends had gone to take pictures in the shore break. It was at this point that the teen was swept to sea by a large wave.
Thankfully, a witness nearby ran about half a mile to notify some lifeguards at the nearest lifeguard tower, at Kewaena. Two of the lifeguards drove out in an ATV and then dove in to rescue the teen. Lifeguards were able to stabilize the teen in the water before a rescue watercraft was deployed from Waimea Bay. Rescuers met the victim and lifeguards and took them to shore at Waimea Bay.
Due to quick action by lifeguards, no medical attention was needed.
Off-Duty Lifeguard Saves Four
Four young beach goers would not forget the name Jefferson in a hurry as that's the name of the off-duty lifeguard that rescued them after they were pulled out to sea in a strong rip at Waimarama Beach last Monday.
Westshore surf lifeguard Shea Jefferson had gone out for a surf with two others when she noticed six people struggling to swim back to shore. Two of which she later found were unable to swim and had been consuming alcohol on the beach beforehand. Jefferson quickly grabbed her surfboard and swam out to the group.
Thanks to her experience as a swimmer and lifeguard, as well as assistance from the other two who were with Ms. Jefferson, the four young beach goers can live to swim again.
While the group's rescue can be attributed to the efforts of Ms Jefferson and her surf party, fast communication within the beach community meant that an IRB arrived at the scene shortly after she had pulled the individuals back to shore.╚
For future information about lifeguarding related industry topics, visit www.lifeguardtimes.com.