Lifeguard Weekly News – Dangers In The Water
|
Lifeguard Weekly News – Dangers In The Water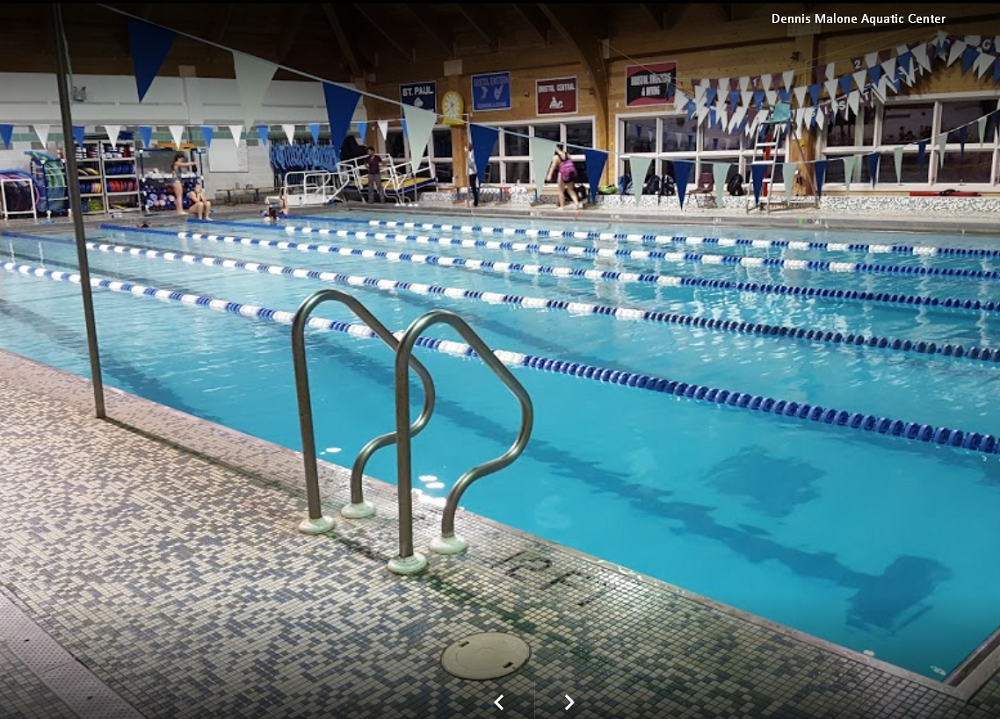 When lifeguards were positioned at the swimming pools during the Olympics with Michael Phelps (the best swimmer in the world) competing for the gold medal, most people found it hilarious because "Why would Phelps need a lifeguard?"
The answer is simple: "He could drown without one!"
That's right, we said it.
Although Michael Phelps is the greatest swimming human alive (even raced a shark recently), there's a very real chance that he and or any other contestant at the Olympics could run into serious water troubles and who better than a lifeguard to assist them.
In similar fashion to the Olympics, the importance of a lifeguard is often largely underestimated and sadly this gets quite costly (life and monies inclusive).
Here on LifeguardTimes™, we are committed to putting the heroics of lifeguards all over the world in the spotlight because every hero deserves to be lauded and lifeguards are no exception.
This week's news, however, features a young lifeguard's rescue in Bristol, a bizarre rescue in Phuket, and a first of its kind innovation in Wollongong City.
Let's get right into it!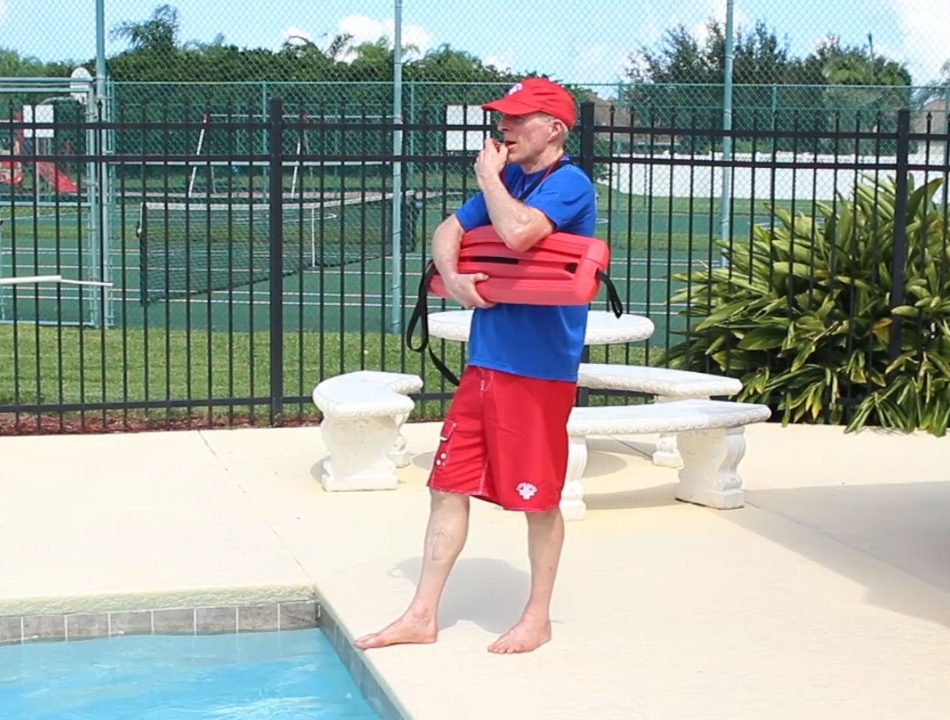 Rescue in Bristol
When 15-year-old lifeguard Josh Mitchell visited the beach at Misquamicut on Monday with his family, he never expected that he would be making the news for an emphatic rescue.
The Dennis Malone Aquatic Center lifeguard, who is a sophomore as well as a member of the Bristol Eastern High School swim team in Connecticut, was lauded for his calm and composed reactions in the rescue of two adults who had been caught in a life-threatening rip current.
Speaking on the incident Josh said "I work as a lifeguard so when I heard someone was drowning, I kind of just let my instincts take over…I honestly didn't even think about it. I just handed off my phone and jumped in."
Josh had sprung into action to rescue the victims (a middle-aged couple who had been separated by rip currents while out in the sea) with two other men diving in as well to help out. Despite Josh's help, the couple had lost the strength to swim back to the shore.
Sensing the impending danger of an exhausting fight with the current, Josh persuaded the distressed swimmers to allow themselves be driven by the current farther into the sea, while the two men who had come to help swam back to shore.
Witnesses say, the two swimmers nearly dragged Josh underwater with their struggles, but Josh managed to get them onto their backs while bracing beneath them to keep them float.
Meanwhile, Josh's 12-year-old brother Jackson had called "911" and help arrived just in time to pick up the victims in the Misquamicut fire rescue boat.
With surprisingly no lifeguards remaining at the Misquamicut beach, swimmers and beachgoers have been advised to be careful and avoid swimming too deep into the water.
Shark repelling devices in Wollongong
In a positive turn of events, the Wollongong City Council equipped their lifeguards with a "help at sea" innovation (Shark Shield)– a device that helps to deter sharks. This device is installed on the lifeguard's Jet Ski and helps repel sharks thus making Wollongong the first in the world to gift their lifeguards the device.
The Shark Shield is an electromagnetic device that deters sharks using acoustics and electric pulses. Speaking on the development, Shark Shield CEO Lindsay Lyons said this was the first time ever they had worked with any local council in the world to put this on their lifeguard's jet ski.
This device's radius spans about 3 to 4 meters long, 2 to 3 meters wide and 3 meters deep. When searching for food, sharks make use of their snouts which have electrical receptors. The shield gives off a waveform that combats these receptors thus forcing them to run off.
The Shark Shield was initially manufactured for surfers and for personal use in Western Australia earlier in 2017.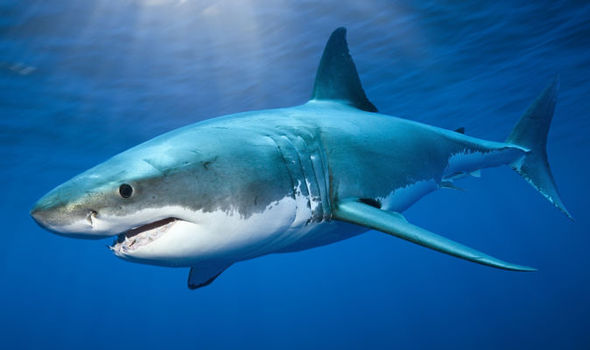 Bizarre turn of events at Phuket
Our final story this week comes in two phases and in the same locale – Phuket!
With effect from September 30, 2017, Phuket lifeguards would no longer be lifeguarding their beaches but not before they rescued one last swimmer – albeit an ungrateful one!
In a bizarre turn of events, Phuket lifeguards rescued a man from drowning, but if the lifeguards expected a simple "Thanks for saving my life", this man was not offering any!
On their final day on the job (following a rift between the lifeguards and the governing body), the lifeguards who would be replaced by a motley handful of professional lifeguards, a crew of Navy personnel as well as Civil Defense volunteers hired for the succeeding months, the ousted lifeguards still managed to rescue an unnamed Chinese tourist who was visiting the Surin beach with his family and swam in the water by himself, ignoring the red flags and even after rescue refused medical treatment!
To crown off the bizarrely incident, the victim couldn't be bothered for a "thank you".
Phuket Lifeguards had announced a few days ago that they would not be joining an auction for lifeguards as the proposed budget for auction winners was too small to fend for all their staff.
The budget was downsized from the Bt22 million it was placed on this year to Bt19.8 million that it would be next year.
In just 2017 alone, Phuket Lifeguards across the beaches saved 337 people from dangerous waters. 35 of which were Thais and the rest were foreigners. This number, however, doesn't come close to last year's results when the lifeguards saved 761 people from the sea but lost 7 as well.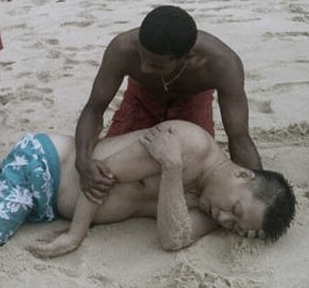 To be sure you are not missing out on any of our stories please subscribe to our newsletter here.
For future articles about lifeguarding related industry topics, visit www.lifeguardtimes.com