This Week in Lifeguard News – Life Guards
|
This Week in Lifeguard News – Life Guards
Lifeguards are as their name goes "Life Guards". Their duty is to ensure the safety of any life they guard and rarely any potential threat to life slips past them. It is because of this vigilance that many have lived just another 24 hrs and here on Lifeguard Times™ we are constantly reiterating our commitment to the task of bringing all the activities of our favorite seaside heroes to the limelight.
In this week's news, we have:
Five Rescued from Lake Macquarie
Local Lifeguard Duly Recognized for Outstanding 2015 Rescue Effort
Lifeguards at La Jolla Cove Working Despite Air Pollution
RLNI Lifeguards Teach Children About Beach Safety
Lifeguards Honored 4 Months After June 11, 2016, Rescue
Five Rescued From Lake Macquarie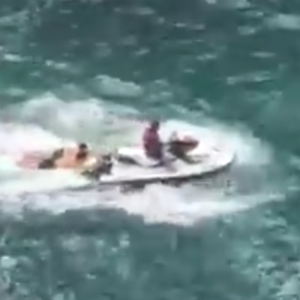 Lifeguards at Lake Macquarie have been praised after a rather dramatic rescue of five tourist swimmers at Snapper point, a Central Coast swimming spot notorious for its chaotic tendencies. In the last five years alone, no less than 14 people have drowned at the Snapper Point so it was no easy feat when lifeguards rescued 5 swimmers at this point in what can only be described as an incredible ordeal. Video footage of the incident shows three of the five rescued swimmers getting hammered by dangerous waves at the Snapper point before lifeguards on a jet ski came to their rescue. Navigating a jet ski in rough seas is a tough job on its own and to perform such a rescue giving the circumstances is truly laudable yet even more laudable is that fact that of the five rescued swimmers, only one was hospitalized with a minor leg injury.
Local Lifeguard Duly Recognized for Outstanding 2015 Rescue Effort
43-year-old local Lifeguard Chris Connolly can be said to be a veteran in the business. Connolly has been a lifeguard since the 1990's and has recorded his fair share of rescues. However, the rescue of December 11, 2015, is one that he and several others would not be forgetting in a hurry. A video footage of the incident shows Connolly entering the water with a rescue buoy and board to help a distressed surfer at Faria Beach near Ventura. The surf had been relatively high, causing a terrible damage to the Ventura pier. Connolly and his partner were called to the scene. From the footage, Connolly wraps the victim in the rescue tube while they are both continually pounded by the rough surfs with waves forcing them both to drift towards the rocky shoreline. The odds seemed only to get tougher and Connolly and his rescue drifted off about three-quarters of a mile down the coast before finding a safe port. Following the rescue performed under such a high risk of death, and the fact that the victim was rescued without injuries, Connolly was awarded the Medal of Valor in October 2016.
Lifeguards at La Jolla Cove Working Despite Air Pollution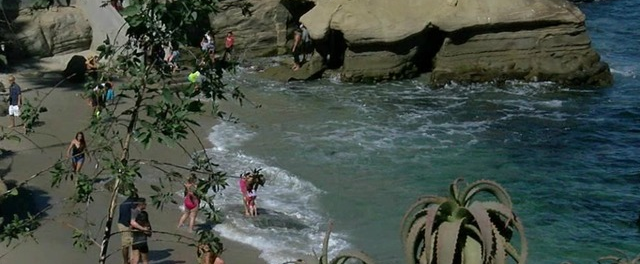 The dedication of lifeguards to service is such that is unmatched by any other job elsewhere. That is why despite the pollution of the air at La Jolla Cove by sewage gasses from a busted pipe, lifeguards have continued to serve the public. It is, however, pertinent to point out that this condition is rather unnecessary, uncalled for and must be rectified as soon as possible. Reports say there is an open pipe containing sewage inside the lifeguard tower at the La Jolla. And to worsen the situation, there is no ventilation and the lid is not airtight and as such lifeguards are constantly exposed to sewage gasses.
Speaking on the situation, the City of San Diego through its public information officer Katie Keach said that the pump lid which was dislodged has been secured and would eventually become airtight pending when the required piece from the pumps manufacturer arrives. The cove lifeguard tower has come under serious criticism during and after its construction and this event only adds credibility to their criticisms. Reflective windows in the tower causing distorted views, uneven staircases that cause lifeguards to trip and several other reasons have been cited as some of the construction defects of the tower.
RNLI Lifeguards Teach Children Beach Safety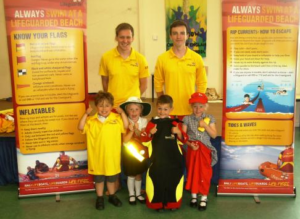 In furtherance of its commitment to continue saving lives, RNLI lifeguards held education sessions that have successfully enlightened some 9000 children from west and south Wales schools. More than 1000 Ceredigion students participated in RNLI's "Hit the Surf" and "Meet the lifeguards" schemes in October 2016 which taught them the essential beach safety techniques. Expert lifeguards were on hand to intimate the children on open water survival. It is also safe to say that thanks to RNLI and their education sessions, there are now about 9000 children who have the basic knowledge required to keep them safe at sea.
Lifeguards Honored 4 Months After a June 11, 2016 Rescue
Almost four months after an incident with a 58-year old father, husband, and grandfather at the Clippard Family Branch YMCA, the lifeguards who stepped up to the rescue have been honored by the Colerain Township Board of Trustees for their quick intervention with a community recognition award.
58-year-old Charles McCullah had suffered a congestive heart failure on June 11, 2016, at the Clippard Family Branch YMCA. Lifeguards on the scene were quick to jump into action when McCullah dove from the board into the water and did not resurface. The McCullah Family recounts the ordeal with admiration for the bravery and instincts of the lifeguards.
Speaker on the incident, the victims' wife Kim McCullah says "They (lifeguards) gave him every chance; I don't think there was anything they could have done". A nurse, who happened to be at the pool at the time, assisted the lifeguards in administering CPR on McCullah and successfully restoring a pulse before he was transferred to the hospital. Nonetheless, Charles who was later taken to the ICU died but not before the McCullah family, thanks to the timely intervention of the lifeguards, got to say their goodbyes.
The lifeguards honored for this feat are Liz Kroger, Rachel Wells, Andy Miller, Austin Pfenninger, Abbou Ndao, Gabrielle Dengel, Ethan Barnett and Alec Wickham.╚
For future information about lifeguarding related industry topics, visit www.lifeguardtimes.com.