Georgia Lifeguards Prepare For Showdown!
|
Lifeguards In Georgia Prepare For Annual Lifeguard Competition Showdown!
Each Summer the Georgia Recreation and Park Association holds the State of Georgia's annual Lifeguard Competition. This year the event will take place Monday, July 16th at Old Salem Park on Lake Oconee.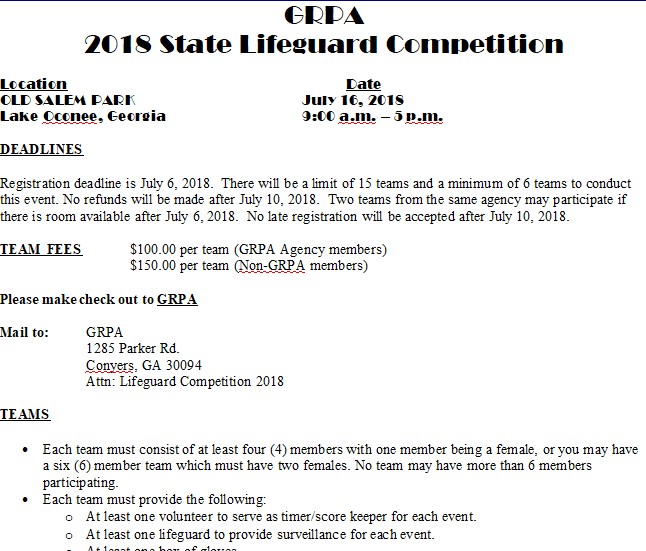 Over 100 Lifeguards are expected to participate. Lifeguards, in general, take their jobs very seriously and their Lifeguard Competition participation is no exception.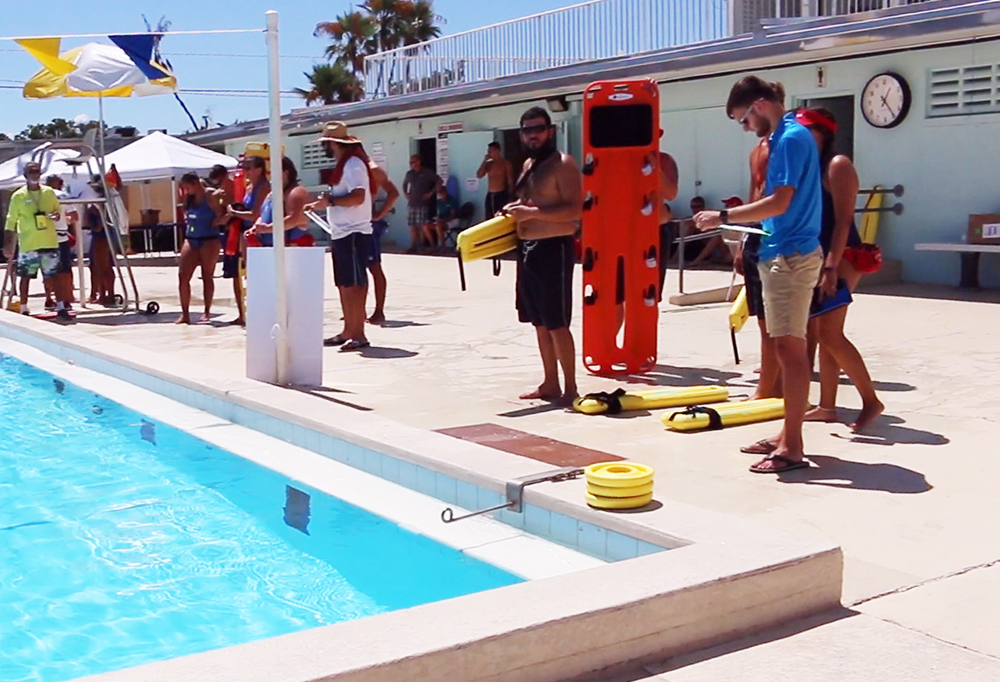 Lifeguards will be battling it out in events such as Swim Relay, Rescue Board Relay, Team Triathlon, and Rescue Relay.
Lifeguards will also take their turn at a simulated live drowning scenario known as the CPRO Scenario in which they will have the opportunity to use a series of rescue techniques and maneuvers to safely rescue a drowning victim. The day-long competition will take place from 9 AM to 5 PM.
To be sure you are not missing out on any lifeguard stories, please subscribe to our newsletter here!
For future articles about lifeguarding related industry topics, visit www.lifeguardtimes.com