FIRST Cocoa Beach LIFE Rescue Station Unveiled
|
Cocoa Beach Moves Forward With LIFE Rescue Station Installation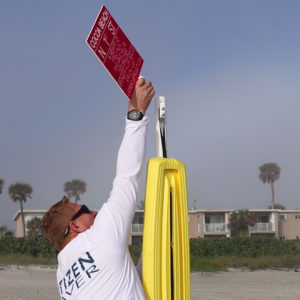 North 1st Street, Cocoa Beach, FL – The City of Cocoa Beach along with the LIFE™ Rescue Project will be unveiling its first LIFE™ Rescue Station at 9 AM Wednesday. The drowning prevention device is the first of 35 that will be located at each beach access point in the city limits of Cocoa Beach. Late last year the Cocoa Beach City Commission voted unanimously to install the devices.
The city plans to work with the LIFE™ Rescue Project to inform beach goers and vacationers as to the proper purpose and use of the devices. Cocoa Beach was chosen to be the pilot location for the drowning prevention endeavor. The project will be launched nationwide later this year.
About the LIFE™ Rescue Project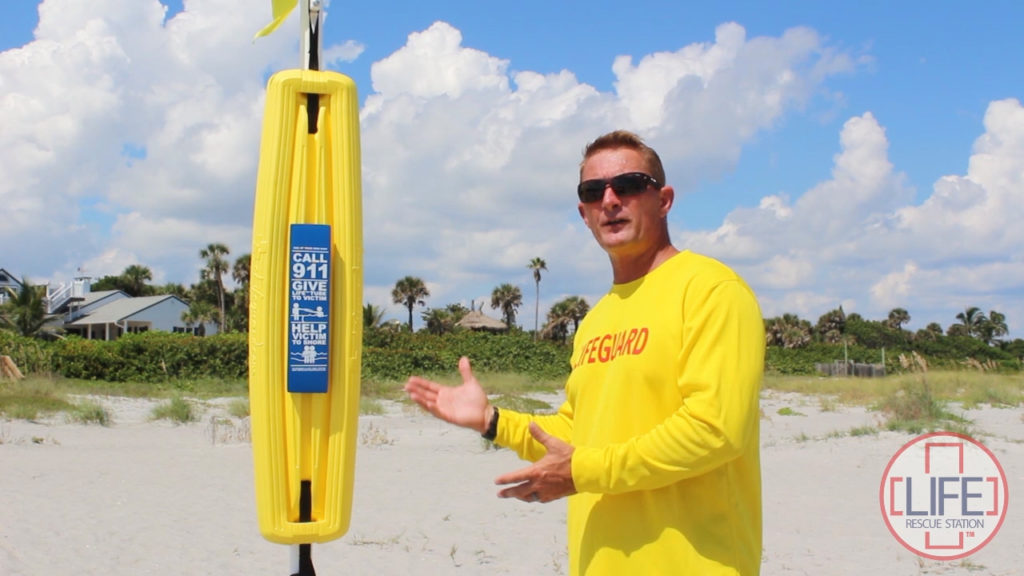 According to the CDC, 3,536 unintentional fatal drownings occurred each year, on average, from 2005 to 2014 in the United States.
The LIFE™ Rescue Project was conceived in 2015 by former Lifeguard Instructor Mike Rogers and former Brevard County Ocean Rescue Chief Wyatt Werneth. Combining the redesigned LIFE™ Rescue Tube with the LIFE™ Rescue Station, Mike and Wyatt were focused on making Cocoa Beach the safest beach possible. Once they saw the need and enthusiasm for the LIFE™ Rescue Stations, they knew that their mission was to make every beach the safest it could possibly be and they have been focused on drowning prevention ever since. Chief Werneth is famous for saying "Always swim near a lifeguard or a LIFE™ Rescue Station".╚
Contact
LIFE™ RESCUE PROJECT
265 Barnes Blvd
Rockledge, FL 32955
Phone: (321) 433-3630
Fax: (321) 433-3631
Email: info@liferescueproject.com
Video: 
For future information about lifeguarding related industry topics, visit www.lifeguardtimes.com.