Epic Lifeguard Rescues Rule The Day
|
A Series of Epic Lifeguard Rescues Rule The Day
Off-duty RNLI manager rescues teenage swimmers off Trevaunance Cove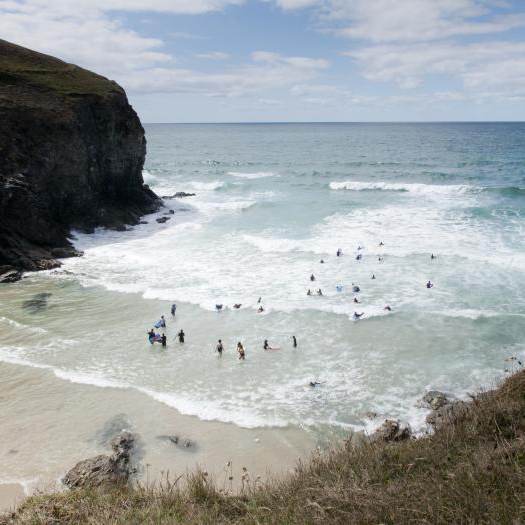 Two teenage swimmers were lucky to have been rescued by an off-duty RNLI manager after they were spotted by Brooke Instance, the 11-year old daughter of the RNLI manager, during a warm-up session together in the Trevaunance Cove area of St Agnes, on Saturday, 12th May.
Brooke Instance saw the two teenage swimmers struggling in the sea off Trevaunance Cove and quickly notified her father, Steve Instance who is the South West's Community Safety Partner, a qualified lifeguard and shore crew at St Agnes. He quickly sprang into action, saving the two teenage swimmers. The swimmers were pulled out to sea by a rip current and were overwhelmed by large waves, on Saturday afternoon, but thanks to the 11-year-old member of St Agnes Surf Lifesaving Club, and the bravery of her father, Steve Instance, the kids were rescued.
A minimum of 16 swimmers saved after rough weekend surf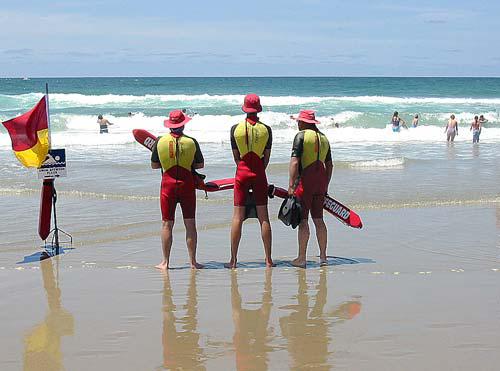 It was another busy and rather difficult weekend on Saturday, 5th May, as rough surf and dangerous rip currents ensured that Brevard's lifeguards were always on their toes, as the ocean rescue teams had to rescue a minimum of 16 distressed swimmers of different age groups from the water. A number of the rescues occurred at the International Palms Resort outside of lifeguard zones. Lifeguards from nearby Lori Wilson Park rushed to the scene out of their zones to save lives. The winds have been blamed for the rip currents by weather experts. Chief Eisen Witcher of Brevard County Ocean Rescue has warned beachgoers to be cautious as they go about having a nice time on the beach. "Conditions have deteriorated a bit, causing choppy surf and rip currents to form in certain areas," Witcher said. "We expect these conditions to continue, certainly throughout the weekend and likely into the work week. We will be flying red flags throughout the weekend due to dangerous surf conditions and rip currents. Needless to say, we have been very busy today." Thanks to the efforts of lifeguards and their bravery, no lives have been lost.
Epic rescue as Walton lifeguard saves chopper pilot
Panama City Beach is always fun and eventful but it was a different case on May 2nd, Wednesday morning, as the pilot of a Robinson R22 helicopter crashed into the Gulf of Mexico near Carillon Beach Resort. Thankfully he was able to make it to shore safe and uninjured thanks to a South Walton Fire District lifeguard. According to scanner traffic from the Bay County Sheriff's Office, the caller said the helicopter had "descended rapidly" and hit the water near Pinnacle Port at 23223 Front Beach Road. Multiple agencies responded to the Carillon Beach area. SWFD lifeguard Corey Crawford was called to the scene from his post in Rosemary Beach. A lifeguard on a personal watercraft was still 6 miles away, so Crawford drove the ATV to the scene. He had to push the vehicle through the beach washout, which was about 3 to 4 1/2 feet deep, before paddling out to the pilot.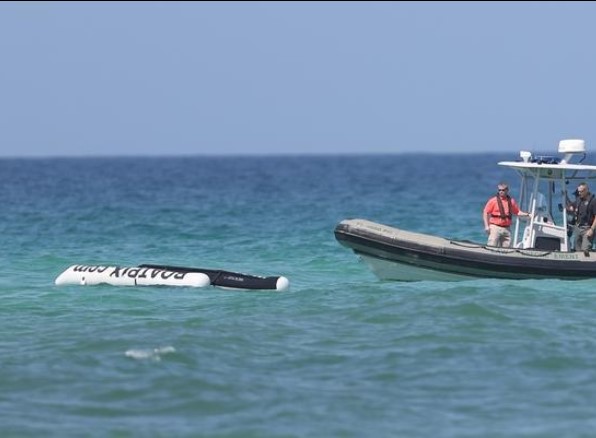 To be sure you are not missing out on any lifeguard stories, please subscribe to our newsletter here!
For future articles about lifeguarding related industry topics, visit www.lifeguardtimes.com