eLifeguard.com Launches Sale of the GLIDE™ Kickboard For 2015!
|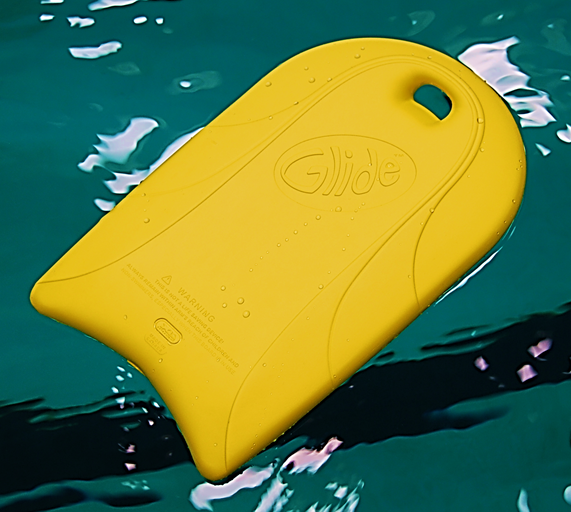 The new GLIDE™ Kickboard freshly revealed by eLifeguard.com is the most ergonomically efficient kickboard on the market. It's specially contoured shape cuts well against the water, including the exclusive "thumb grip" nose design and the fluid Tri-Flow™ hull shape!
Kickboards makes race-training, master's workouts and learning-to-swim more fun, comfortable and much quicker. The GLIDE™ Kickboard is perfect for individuals who work out in aquatic facilities using kickboards. This product is perfectly suited to aid you in freestyle kicks, backstroke kicks and arm circles!
eLifeguard.com's new GLIDE™ Kickboard is lighter than other kickboards on the market and is designed to be more user friendly. The GLIDE™ Kickboard is 100% waterproof and is resistant to the sun as well as many common chemicals found in pools.
For those that are surf minded, the GLIDE™ Kickboard helps you fly on the waves like never before! This product is ideal for lifeguard pool and surf training. The speed-bottom design optimizes water gliding for both speed and endurance training.
Along with these kickboards, eLifeguard.com has revolutionized the way the lifeguard industry views its products. With everything from lifeguard patrol cans to state-of-the-art rescue backboards, eLifeguard.com has a large selection of equipment perfect for any aquatic facility.
Click here for more information or to place an order for the GLIDE™ Kickboard!