Breaking News! Believed To Be Lifeguard Heroically Helping Victims During The Orlando Tragedy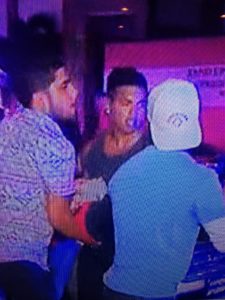 There was believed to be a lifeguard heroically helping victims during the Orlando tragedy. During the midst of what was the largest mass shooting in American history early Sunday morning, the very best of the community was in full display as first responders and bystanders from all walks of life helped their fellow citizens. Among these heroes was at least one potential lifeguard who was seen along with others helping carry a victim through the streets of Orlando to get medical attention.
As this instinct to help others will come as no surprise to lifeguards. It is always reassuring to know that among the selfless people of Orlando, Florida who rose up to help others in the wake of such horrific mayhem, was a lifeguard.╚

For future information about lifeguarding related industry topics, visit www.lifeguardtimes.com.