80 Going on 18! The Inspirational Lifeguard Tom Hogan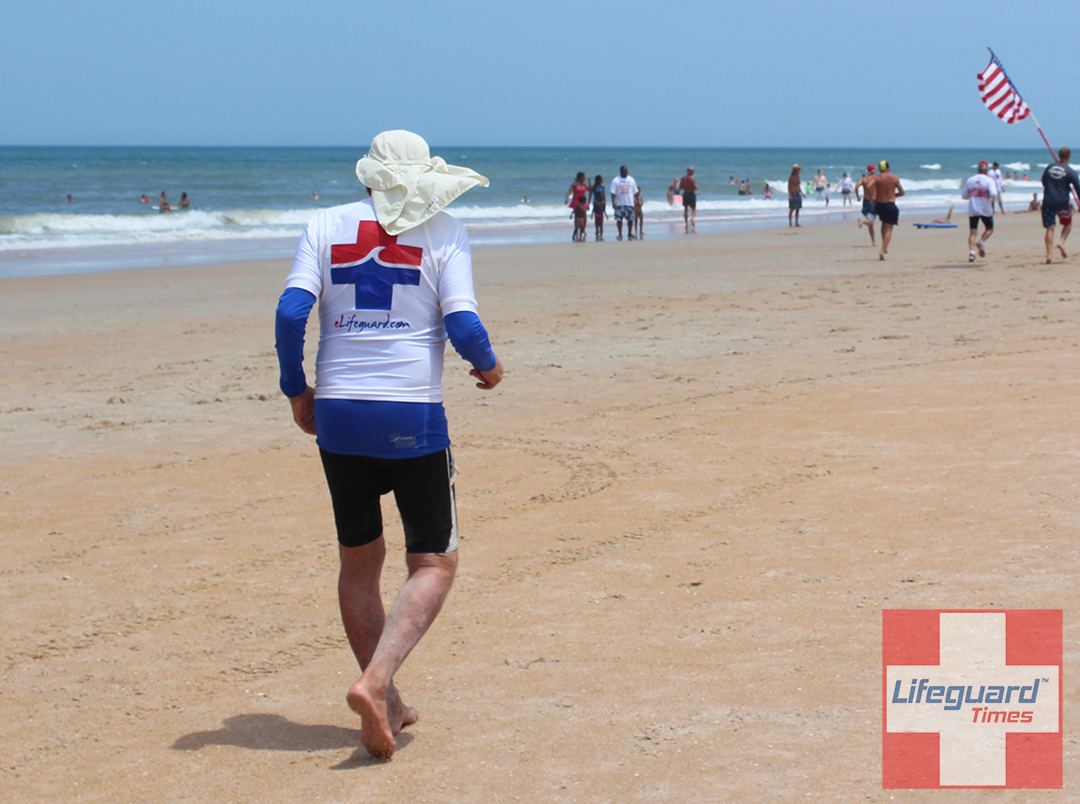 Tom Hogan, lifelong lifeguard, lifeguard competitor, lifeguard trainer and all around inspiration, competed in a series of lifesaving events at the USLA National Lifeguard Championships this past week in Daytona Beach, Florida.
Tom recalled, in his early life, moving from Chicago to Palm Beach, Florida at the age of 18 and being offered a job lifeguarding for $40 a week, which included a one room studio apartment for $5 weekly located at the corner of Worth Avenue and Ocean Boulevard. He said that he was 18 and new in to town and felt like he had everything he could ever ask for. Worth Avenue has since become one of the premier addresses in the country.
During his many decades of parking cars for a local Palm Beach club, Tom crossed paths with a multitude of notable figures, such as the likes of Harrison Ford, Rush Limbaugh, and Ethel Kennedy, just to name a few. He even developed an acquaintance with none other than the late John Lennon. When they first met, Tom asked John what he did, and John casually replied that he was in a rock band.
Whether it was looking after the safety of tourists and Palm Beach residents, or pool party guests of locals such as Jimmy Buffet, Tom put his lifeguarding skills to good use over the years. Tom has competed in lifeguard competitions for many years around the US and abroad. One of his fondest memories was competing for and winning several international titles at the world lifesaving championships in Australia.
When asked what his secret was to longevity and staying fit, he responded in no uncertain terms, "The ocean". He said, "Look at it!, It's the fountain of youth." Tom said that he swims close to a mile a day in the ocean. He said that he prefers to swim in the ocean rather than a swimming pool, as he believes that saltwater has many healing properties.
Over the years, Tom has had various encounters with sharks, noting that bull sharks are the worst. He recalled one episode when an onlooker asked him if he noticed the school of sharks circling around him while he swam. Tom stated that he had to stop looking around while he swam, as he would become distracted by the sharks. He said that he just keeps his eyes fixed ahead and on the sea floor. Speaking further of his love for the ocean, he said, "I am part of the ocean."
Tom also contributes his fitness success to running and a low calorie diet. Watching Tom compete at the age of 80 in the national lifeguard championships, one would think that he is actually decades younger than he is. In fact most of his event competitors were in their early 70's. Undeterred, Tom always gives it his best, in this case medaling in several lifesaving events.
Tom keeps busy these days spending time with his wife, daughters, and grandchildren. He also trained local junior lifeguards for many years. Finally, he dedicates a good portion of his time training and competing in various lifeguard championship events each year and serves as the Goodwill Ambassador for longtime lifeguard equipment company, eLifeguard.com®.
He may be entering his 80's, but there is no doubt for those who know and love Tom Hogan, he has the heart of an 18 year old.
For a past Lifeguard Times™ article about Tom Hogan click here!
For a Lifeguard Times™ video showing highlights of the 2015 National Lifeguard Championships click here!