Lifeguard Weekly News – Honored Lifeguards
|
Lifeguard Weekly News – Honored Lifeguards
When you picture a lifeguard's responsibility from a distance, you might think "What do they really do? All I have to do is sit there and yell 'get out of the water' every once in a while and I get paid". Not quite!
While lifeguarding may look easy, it is actually the lifeguards who make it seem that way. Think of the lifeguard as Spider-man. When he's in rescue mode, he seems invincible but when he's home and the suit comes off, Peter Parker feels all the pain from crashing and smashing his body on objects.
Like superheroes, lifeguards are protective, compassionate, and eagle-eyed. They have a daredevil attitude and a knack to defy the odds if necessary to save a life.
Here on Lifeguard Times™, we are dedicated to putting a spotlight on these acts of heroism that happen each week. This week's news features rescues from Boston, and Delaware. But that's not all.
Six South Bay lifeguards get what they deserve.
Want to know what? Then stick with us till the end.
14-Month-Old Boy Rescued By Lifeguard At Cape Cod Beach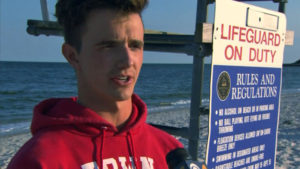 Thanks to the quick thinking of 19-year old Craigville Beach lifeguard James Avery, a 14- month old baby still has a chance to celebrate his 24th month with his parents.
The toddler had been with his father when he started choking. Without hesitation, James Avery took the boy from his frantic father and performed a Heimlich maneuver (a procedure learnt during lifeguard training). Thankfully Avery's lifeguard training paid off. In less than a minute the baby was breathing fine again before he handed the baby back to his mother.
All 102 staffs at the pool are more proud of Avery's actions than he is.
Green Acres Pool Lifeguards Save Boy From Drowning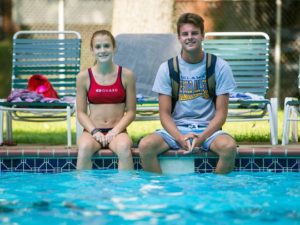 Three teenage lifeguards Samantha Rineer, 16, Ridge Logan, 16, and Luke Christman, had to work together to rescue a 6-year old who had almost drowned. Drowning and Delaware have had the not so pleasant history as according to 2009-2013 data from the National Injury and Violence Prevention Resource Center; it is the second leading cause of death for children under 4 years and the third leading cause of death for ages 5-9.
Thanks to the quick reaction of Rineer, who jumped in the water and pulled the boy who had stopped breathing out, the 6-year old did not increase Delaware's drowning statistics.
A second lifeguard Logan, 16, started chest compressions while the third lifeguard Christman, 18, called 911 and went to get an oxygen mask and tank.
The six year old was taken to a nearby hospital by a Fire Company ambulance which arrived the scene later. Reports say the boy is recuperating with strong vital signs.
South Bay Lifeguards Honored For Heroism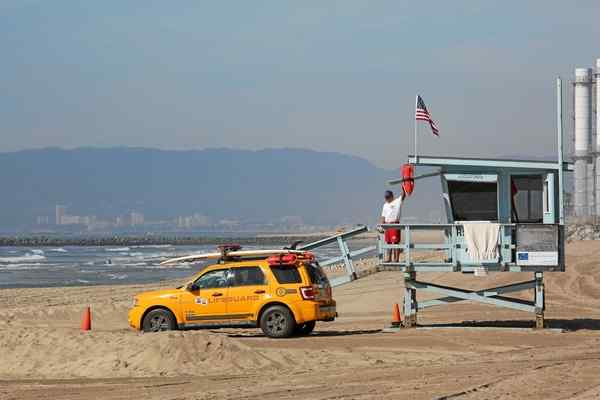 On Wednesday 3rd August 2017, six South Bay lifeguards were honored with Medal of Valor awards for "demonstrating exemplary and extraordinary bravery in their line of duty."
These lifeguards were honored for risking their own lives to save swimmers from drowning.
The top awards were presented to:
Lifeguards Chris Maloney and Chris Staffield, who rescued 3 people who almost drowned at Sacred Cove on Oct. 1, 2016.
Rescue boat Captain Rob Pelkey, Captain Lance Dempsey and Captain Matt Rhodes, as well as lifeguard Brian Kari who jointly rescued three people on June 25, 2016. 4 people died when 8-foot waves capsized their boat on the backside of Catalina Island.
Distinguished Service Awards were given to:
Lifeguard John Newton, who had pulled a drowning man from the water on his day off at Silver Strand Beach and performed CPR to revive the man who was unconscious.
Lifeguard Jeff Martinez and lifeguard Capt. John Greger also received awards for reviving a man who had collapsed and stopped breathing on Dec. 26, 2016 on the bike path in Dockweiler State Beach.
Randy DeGregori, a retired chief lifeguard whose career started in 1964 at Zuma Beach, Malibu, then rose through the ranks from a rookie to run the operation till his 2001 retirement was honored with the lifetime achievement award.
For future articles about lifeguarding related industry topics, visit www.lifeguardtimes.com