Lifeguard Shortage Grips The Nation And Forces Pools To Close
|
"In my 29 years involved with lifeguarding, I have never witnessed such a widespread shortage." – Mike Rogers
All across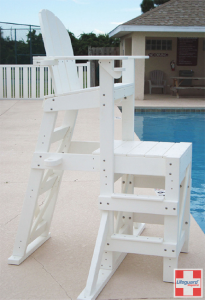 the country, aquatic facilities are suffering from a critical lifeguard shortage that may cause many beaches and pools to shorten their hours or potentially prevent opening for the summer. Some cities are claiming up to a 70% decrease in lifeguard applications through the season and are offering necessary incentives to draw in a wider pool of applicants. Even with the hourly pay for lifeguards exceeding the minimum wage for certain cities – most municipalities are offering as much as a full two dollars higher than minimum wage. The lack of lifeguards is putting a lot of facilities on edge as well as families who were hoping to enjoy their summer at their local area's pool or beach.
Mike Rogers, president of long time Florida-based lifeguard equipment supplier eLifeguard.com states, "If this issue is not addressed soon, the problem may persist for years to come."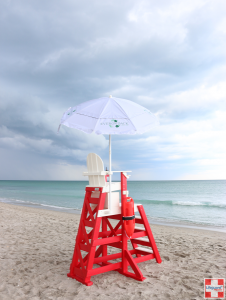 In some cases, pools are forced to reduce their days from 7 days a week exclusively to weekends due to the lack of lifeguards on hand. To maintain a safe environment, each pool is staffed with an average of six to eight lifeguards. Even with beaches and pools being a strong staple of many family's summers, they are forced to cut their plans short without the required amount of lifeguards on duty.
With the majority of lifeguards being teenagers and young adults, coupled with the ever increasing unemployment rate, one would assume a guaranteed 40 hour per week summer job would reel in more applicants. However, most teenagers who are still in high school tend to focus more on their academic future such as applying to colleges, completing their curriculum and following through with internships. In order to become a lifeguard, an applicant is required to complete a 34 hour course on CPR, AED, First Aid and general lifeguarding skills. The classes can cost upwards to $200, an amount which is not as easily accessible to teenagers as they might like. Being aware of this, cities have offered reimbursement to their applicants at the end of their summer run and have even offered a drastic increase in a lifeguard's starting wage.
Still, it seems as though lifeguards are drawn to indoor businesses that offer year-round employment rather than a temporary summer job. Most lifeguards are trained inside of indoor centers such as community pools and other athletic clubs, having minimal experience with lifeguarding at beaches or other outdoor facilities. Nowadays, the shortage has become a norm and cities are struggling to cover their losses. The remarkable lack of employed lifeguards is beginning to stir concern among parents who are wary about letting their children visit an unguarded pool or beach.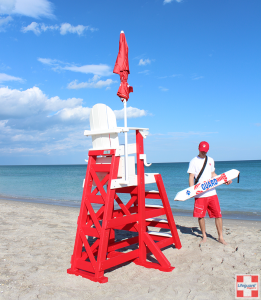 "16-year-old Chiccena Carpenter drowned in a Minneapolis lake earlier this month at a beach that was budgeted to have a lifeguard on duty. A lack of qualified applicants left Cedar Point Beach unsupervised, said Dawn Sommers, communications and marketing manager for the Minneapolis Park and Recreation Board." (USA Today)
This disheartening news is slowly starting to surface all over the country. Rogers also says, "In my 29 years involved with lifeguarding, I have never witnessed such a widespread shortage."
It is increasingly evident that much help is needed to spread the news regarding the lack of lifeguards employed under municipalities nationwide. Until then, pools appear doomed to continuing suffering the shortage of lifeguards and families everywhere will be forced to cut their summer plans short. ╚