2 Year-Old Boy Rescued by Lifeguard at Hartford Aquatic Center
|
 2 Year-Old Boy Rescued by Lifeguard at Hartford Aquatic Center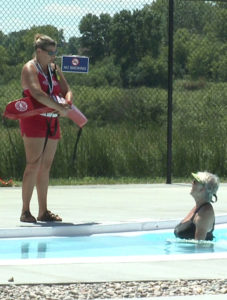 July 25, 2016, would certainly be a day to remember for a two-year-old boy rescued at the Hartford Veteran's Memorial Aquatic Center.
At about 3pm, a lifeguard on duty spotted the toddler floundering in about two feet of water and quickly rushed to his aid.
Officials say swimmers helped the lifeguard in getting the toddler to the deck where CPR was started by a professional nurse who happened to be on deck.
At the moment of rescue, the child was had no pulse and was unresponsive. Thankfully, within minutes of a successful CPR, the toddler was then responsive.
Hartford Emergency personnel arrived to assist in monitoring the child. They took the boy to a nearby hospital before moving him to the Children's Hospital of Wisconsin. He was expected to be released Tuesday and was doing very well.
Excitement over the new aquatic center and the extreme heat has seen more than 800 people frequent the aquatic center daily. On Monday, July 25th there were at least 1,000 people trying to cool off at the center. That was of course before a day of summer fun turned frightening.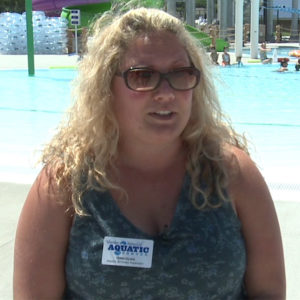 Terri Olivo, aquatic and fitness supervisor said each lifeguard is certified in CPR and goes through a certification course. Per state law, they must also complete four hours of in-service training per month. Those with the Hartford Veteran's Memorial Aquatic Center complete eight to ten hours of in-service training per month.
"I can't say enough about the team. They all reacted very quickly. They acted exactly like they should have. It is necessary just for the situation that happened (Monday). We want everything to go as it should and everyone to feel that they can come here and feel safe," Olivo said.╚
For future information about lifeguarding and related industry topics, visit www.lifeguardtimes.com.